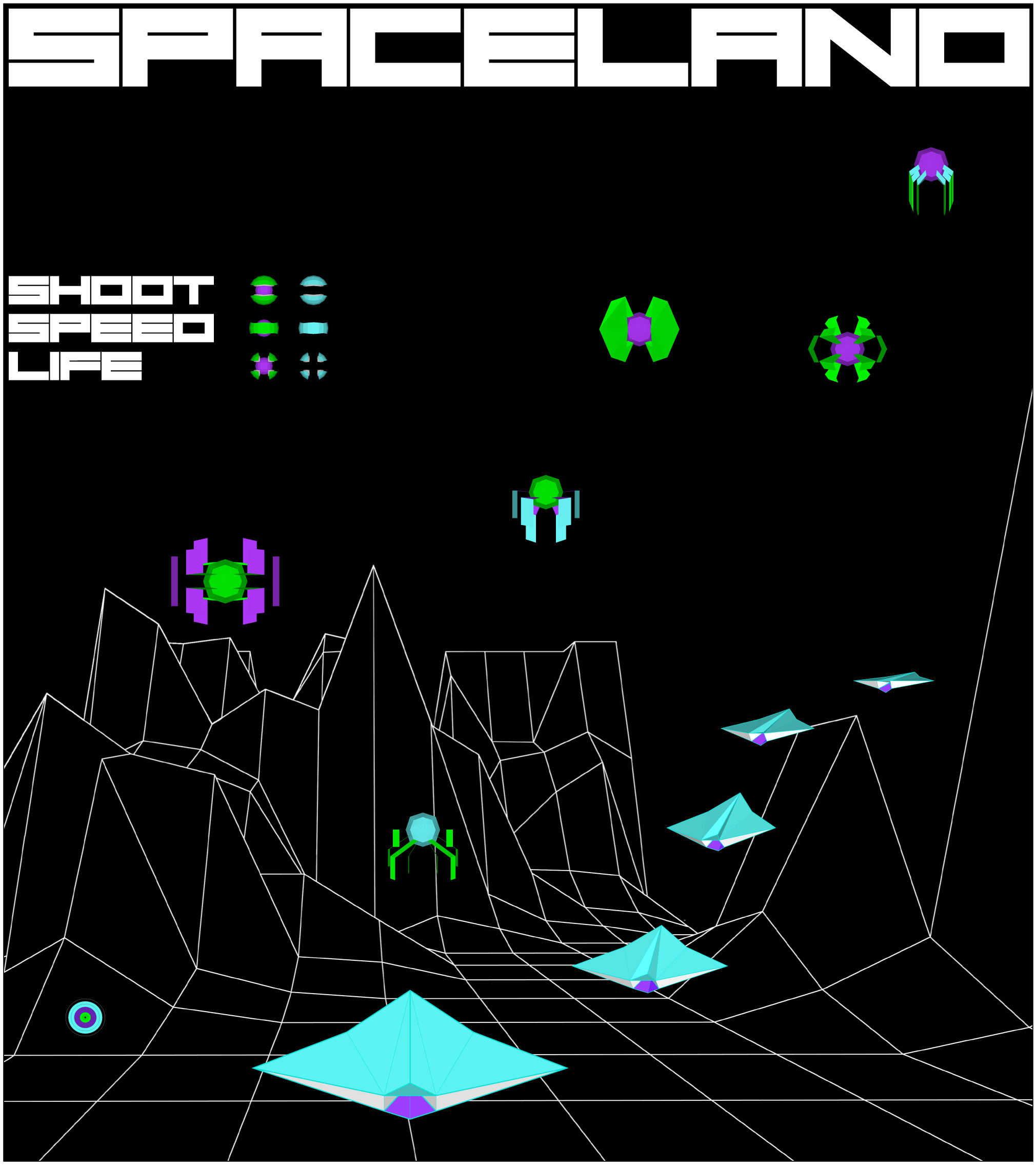 logo enemy/bonus aliens spaceship
Graphics and colour concept for a Flash 3D Game.
The graphics where designed and modeled in Blender – using the export for .as files – and transfered into Flash/Away3d.
The game was a cooperation with Joerg Artaker, his responsibility was the concept, sound and coding.
An advertising banner was also done – in Flash for desktop computers, and transfered unsing Adobes 'Wallaby' into Html5 for the neglecting Flash mobile devices.