2007_01
LA Contemporary 07
program folder 2007
BO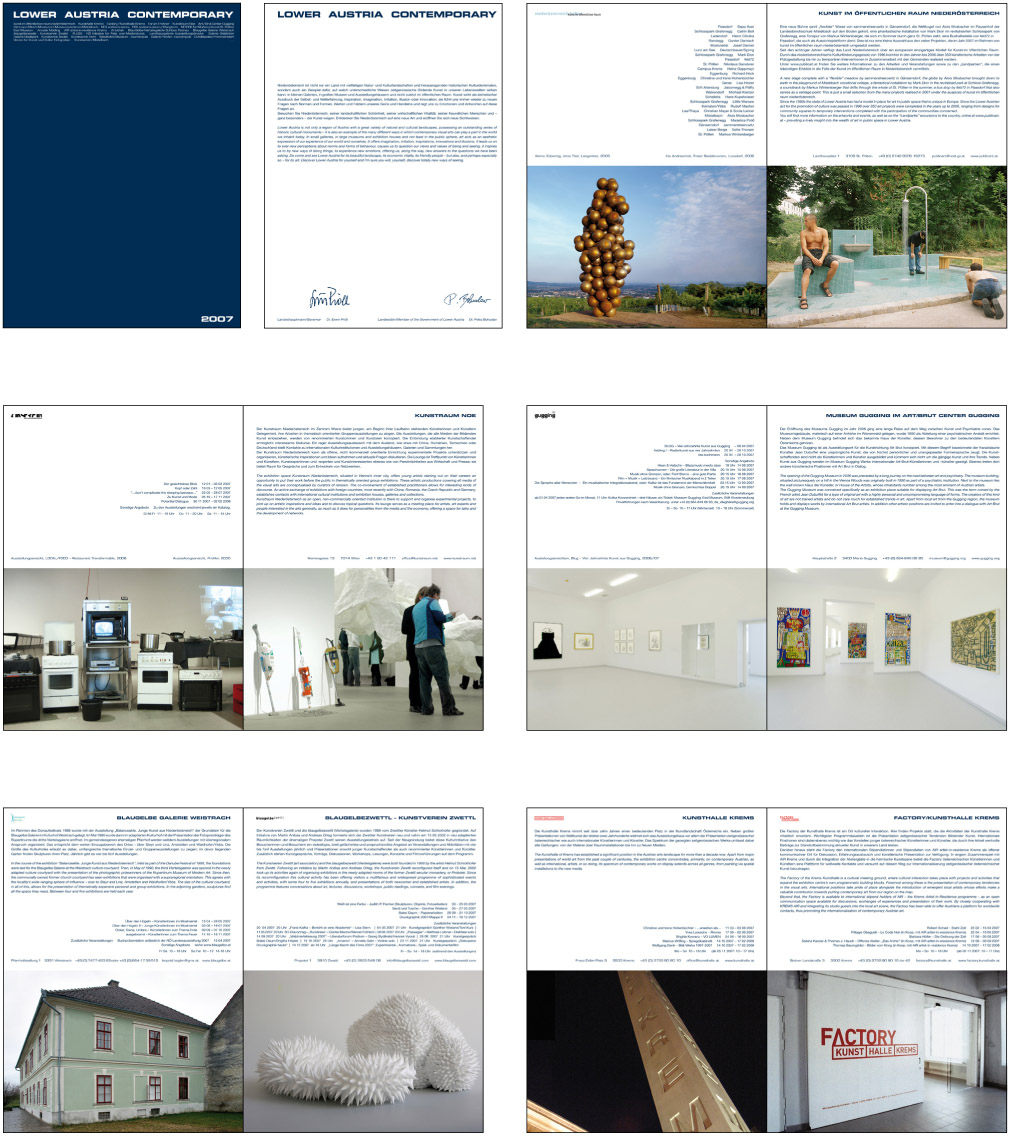 program folder 07 18.5x25cm 40pages cover 01 04 12 14 08
The first program folder for 'Lower Austria Contemporary' in 2007 shall be the first of a yearly ongoing series.It is the presentation of the institutions under the new umbrella institution 'Lower Austria Contemporary'.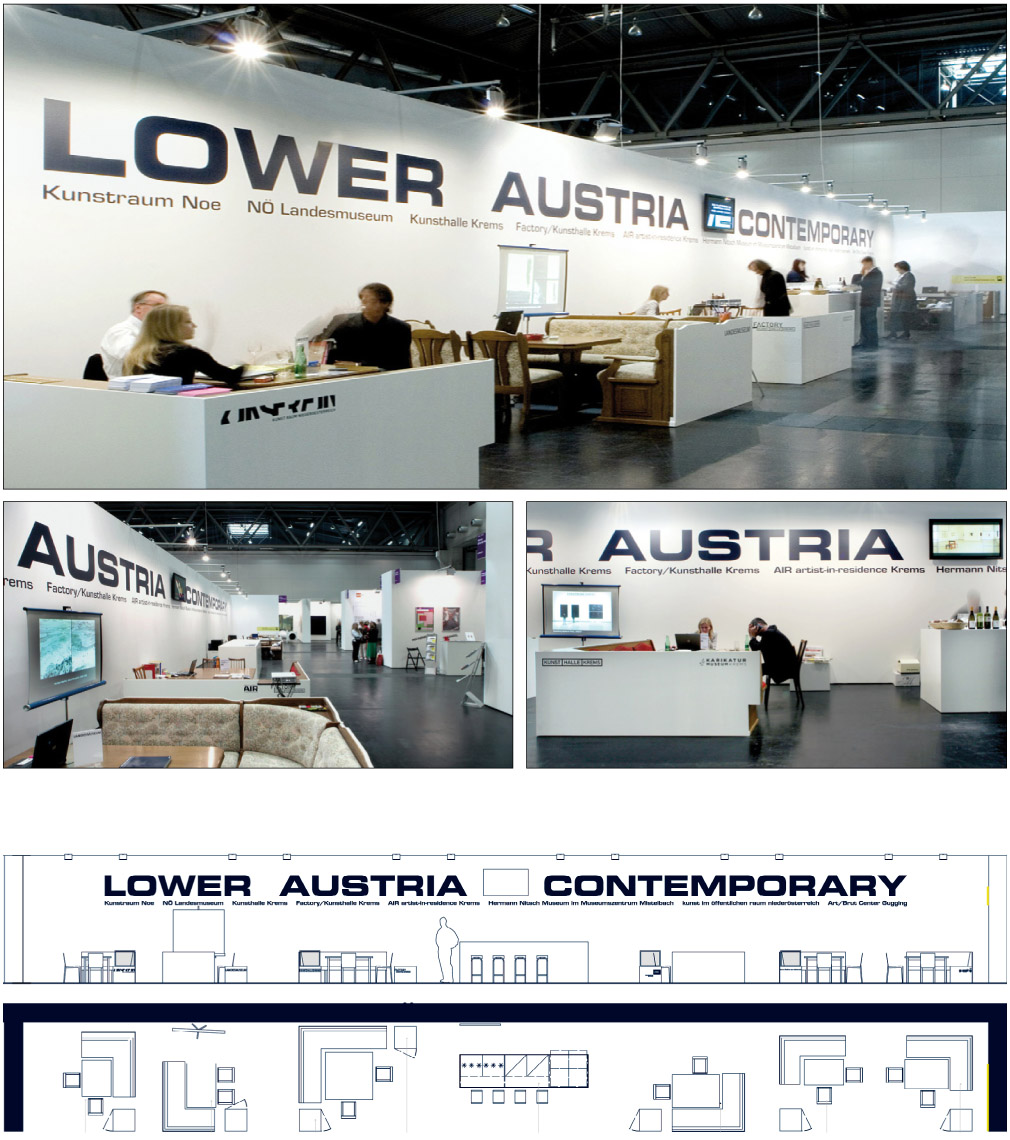 LAC graphic appearance viennafair 07
Together with be.we.m - architects we developed the graphic appearance for 'Lower Austria contemporary'. The main eight Institutions participated at the art fair.