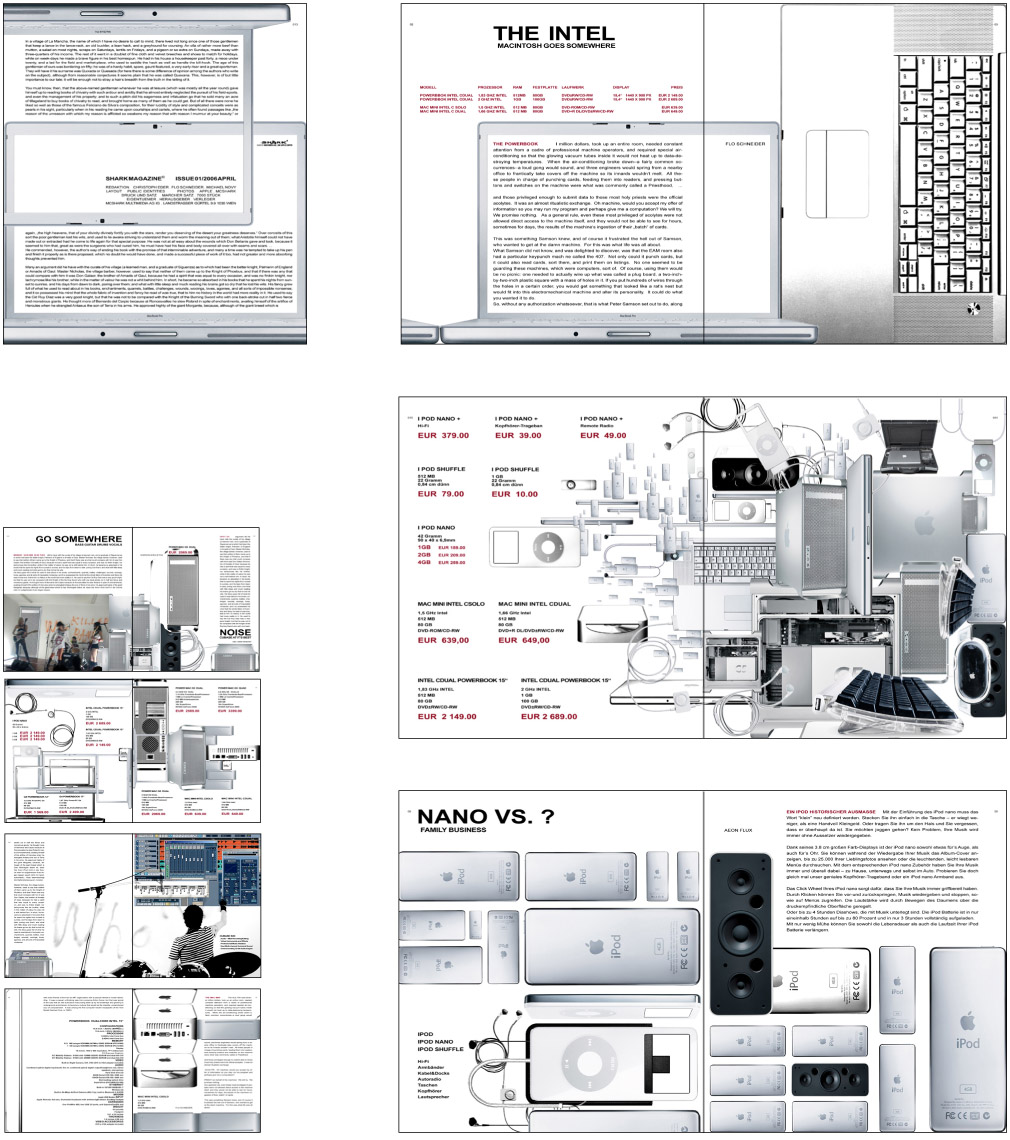 24x27cm sample pages cover product page pricing page reviews
Shark Magazine I
Mac zine .For the relaunch of the Mac Shark magazine (it appears every two months) we had to make a general concept that can be applied on all following issues. The ShARK-zine is a promotion magazine that contains short articles and product information. 3 proposals where made.
One Proposal was, to mainly work with the images of the computers, and embed the text parts in it. The images relate to the articles in coloured and black/white and construct a world around the content. The project was done in cooperation with Jonny Hawaii.
24x27cm sample covers
Shark Magazine I
Mac zine cover .The covers are also constructed of one computer-object, like ornaments sometimes also mutated objects. Besides the name 'MAC ZINE' , issue number, date and imprint – a small printed text starts to run from the front cover to the back. It is a text taken from www.Gutenberg.org (a project that digitizes texts where the copyright has run out, and make it accessible to the public) – one issue has the beginning of 'Don Quichote' another a passage of 'Moby Dick', Homers 'Odysseus',................. at the end of the text you have a link where to go on reading.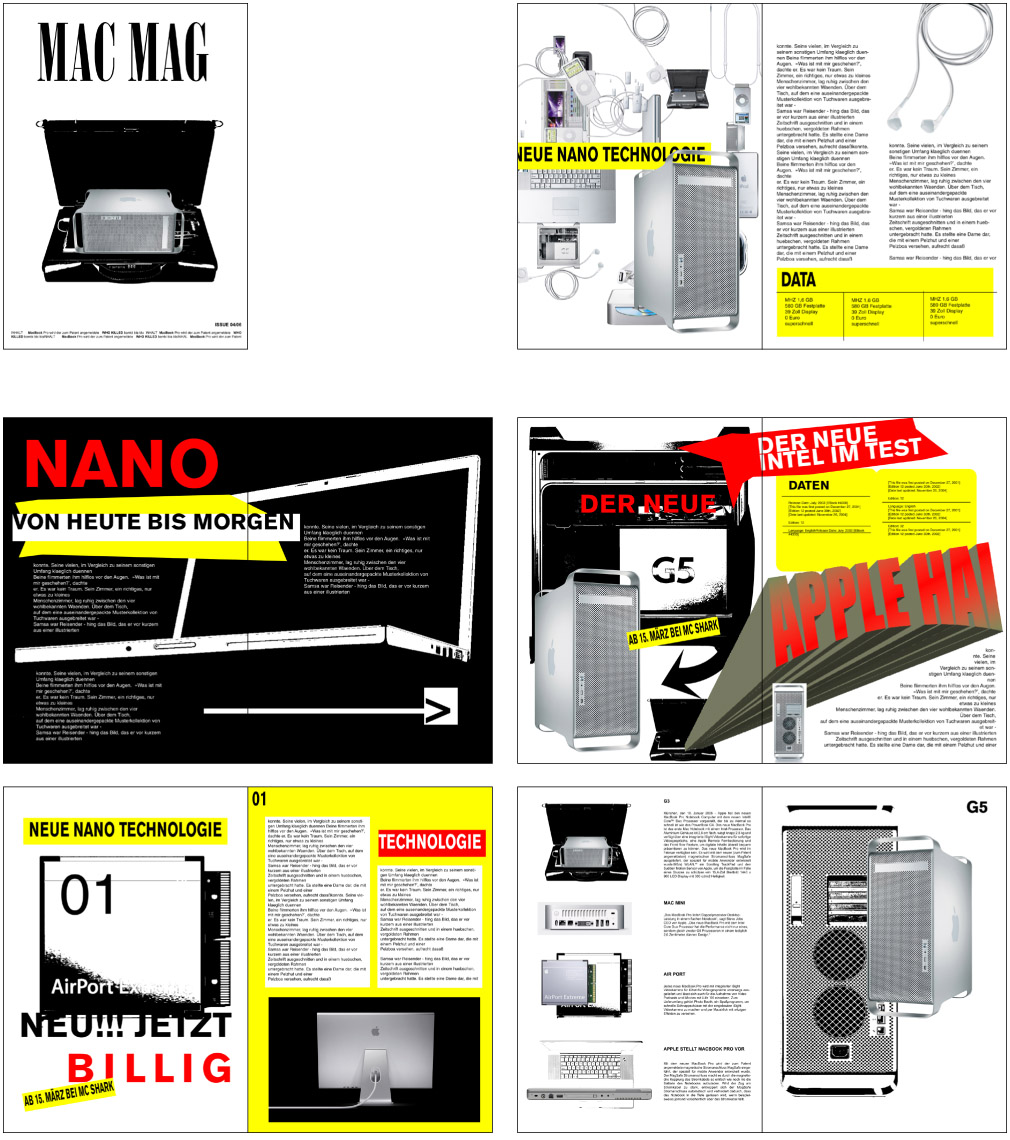 24x27cm sample pages
Shark Magazine II
This proposal is a collage screaming loud for viewers and readers. Designed by Jonny Hawaii.