2004_15
Modern
concept and layout for a book on architecture-books of modernism
BO_GR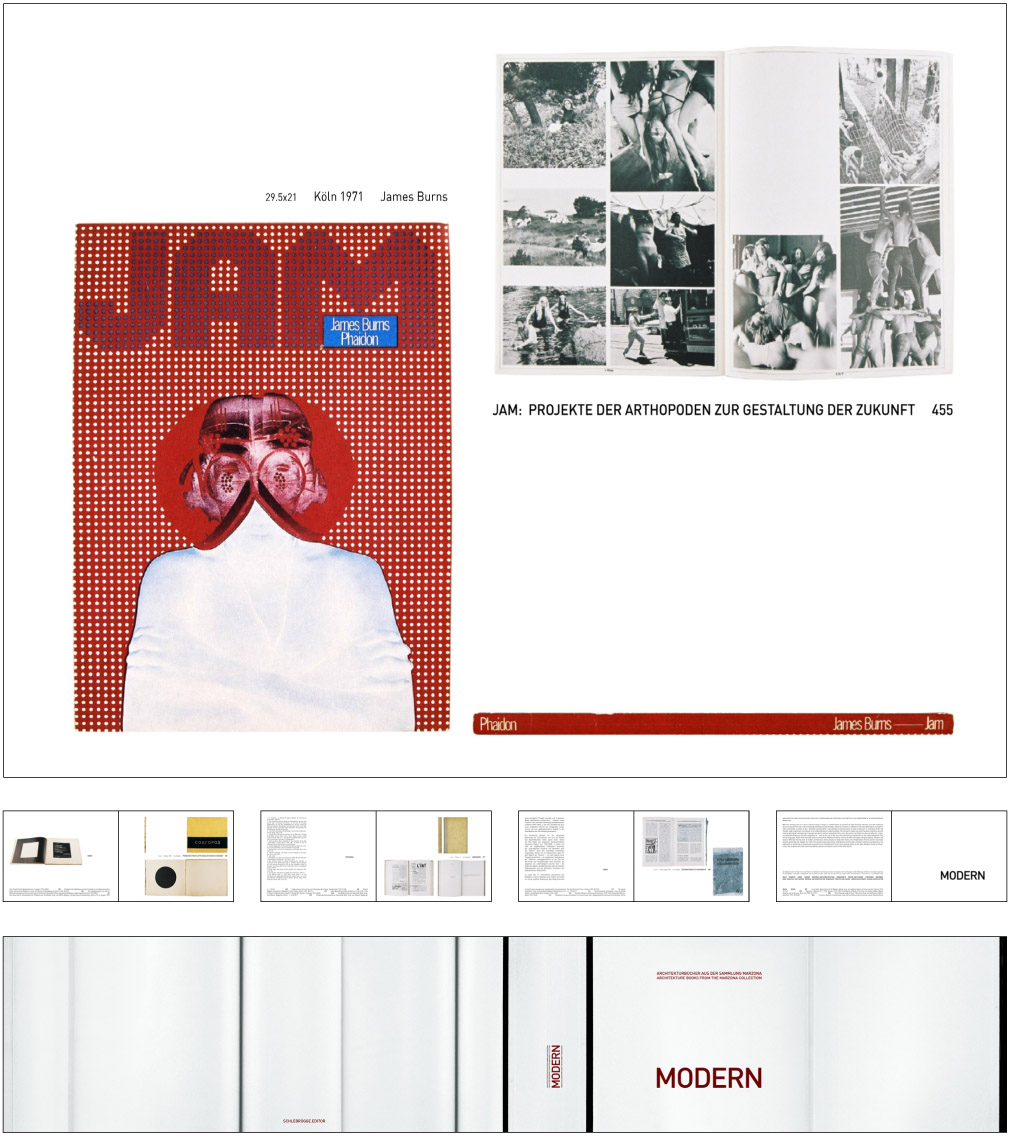 book 235x185cm 276 pages 57 191 231 81 03 cover
The book accompanies the exhibition 'Modern' in the 'Architekturzentrum Wien'. It shows a selection of books from the 'Marzona Collection'. 'modern' shows a selection of 100 books of this collection.
It is structured like an archive, and is sorted chronologically, beginning with Rem Kolhaas 'X M L XL', ending with a publication from1898.
The books are – on every page – accompanied by texts from Marco De Michelis and Catherine de Smet.
The layout of the pages is always showing the number, theme, cover, the spine and some sample pages fromone book. We organised the shooting of all the books, the cover, inside pages and the spine.
press: der standard 2004 01 (
https://derstandard.at/1539989/Aus-diesen-Buecher-haben-sie-unsere-Welt-erbaut
)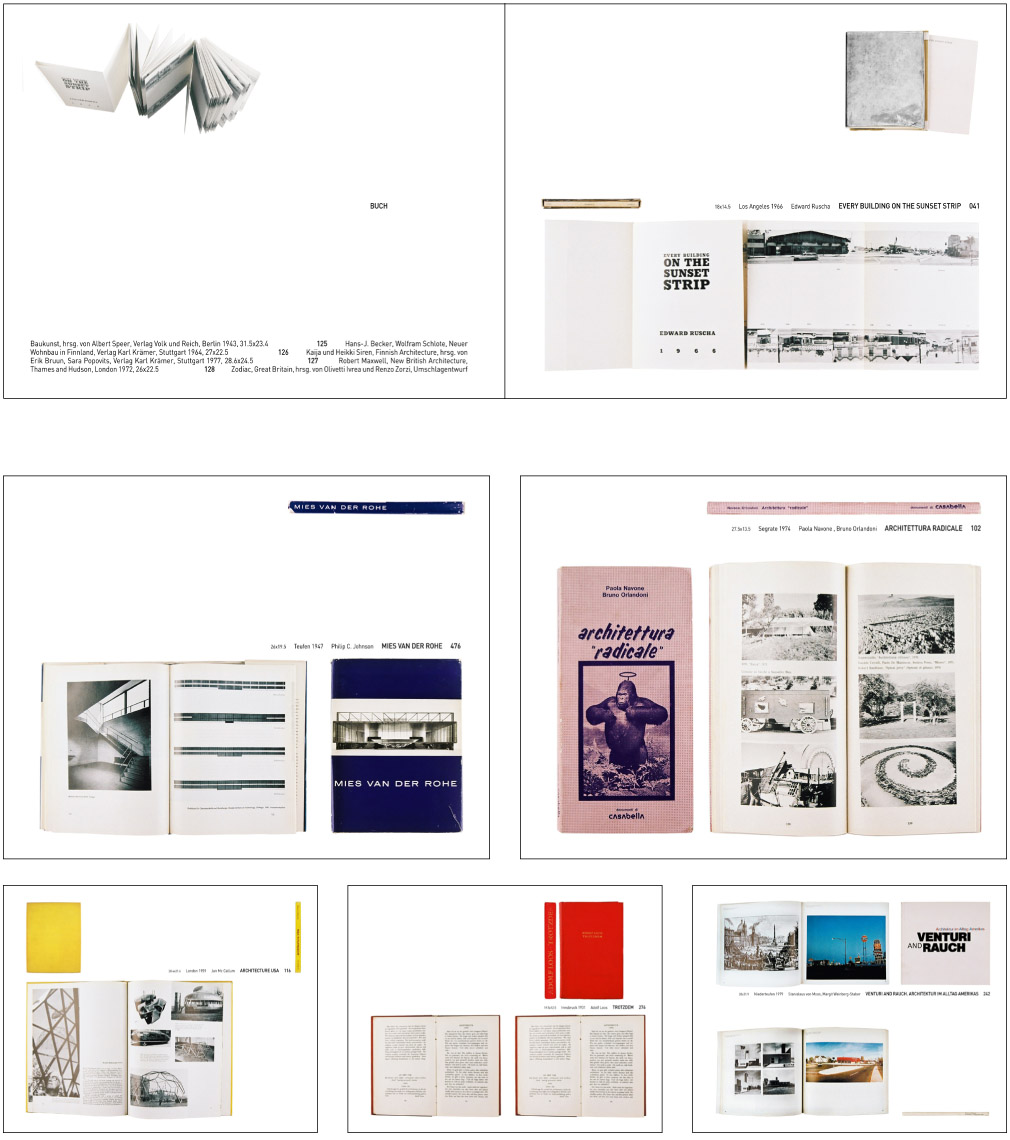 book 235x185cm 276 pages 73 145 49 97 159 31
... further 'modern' pages.