2002_13
schmalix
concept and screen design [cca trophy 2002]
WE_GR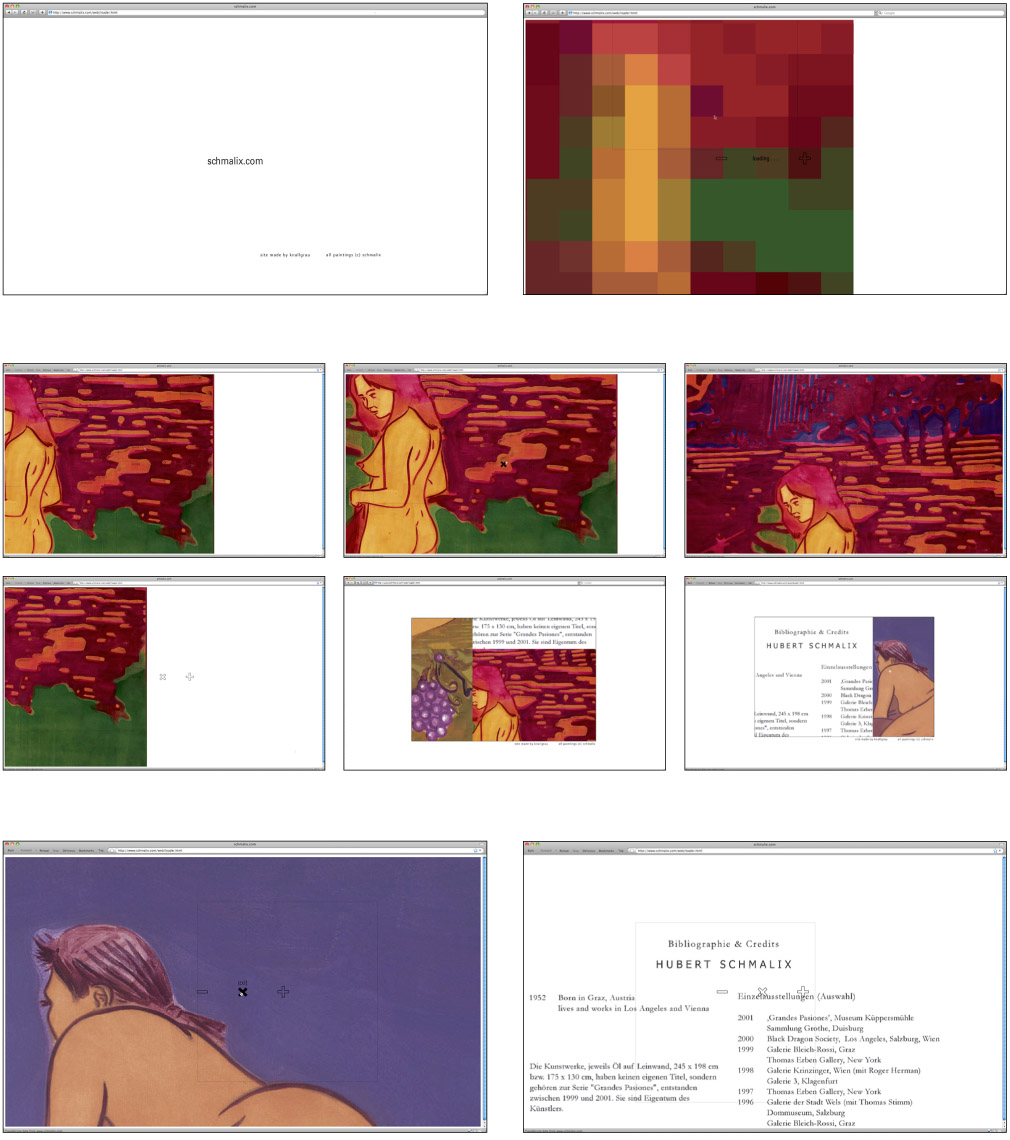 website screenshots
I cooperation with 'knallgrau new media solutions' (coding) we designed the webpage of a painter.
The website, coded in flash should work similar to a spectator viewing an image, going closer to see the structure and details, going back to get the over- all impression.
First you have a collage of his images on the screen. As you click on one part of the main collage, the crop separates to the total painting. Now it is possible to zoom in and out and scroll on the details of the painting. This structure works also for all pages, like the biography.
2002 we got the cca award for multimedia. (Creative Community Award)
www.schmalix.com