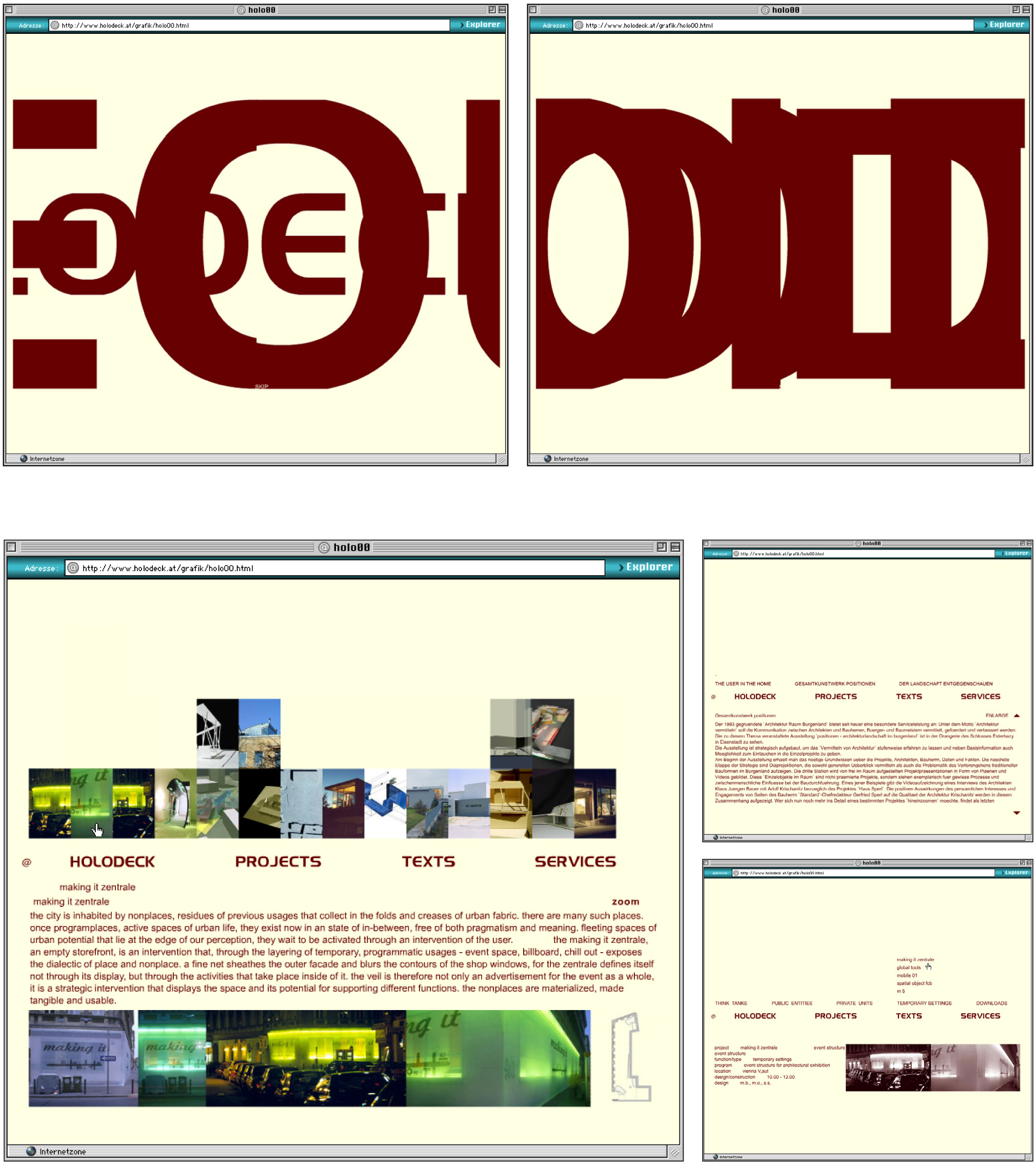 screens intro main projects texts services [flash]
We did structure, layout and coding of the website for the architectural firm. The site has to work as the portfolio of the architects, so they have to be able to add more and more projects.
The main screen has in the centre the menu in form of small images of the buildings. By clicking them, the menu in the centre of the screen remains the same. The content surrounds the menu, so the site can be used playful but comprehensibly.