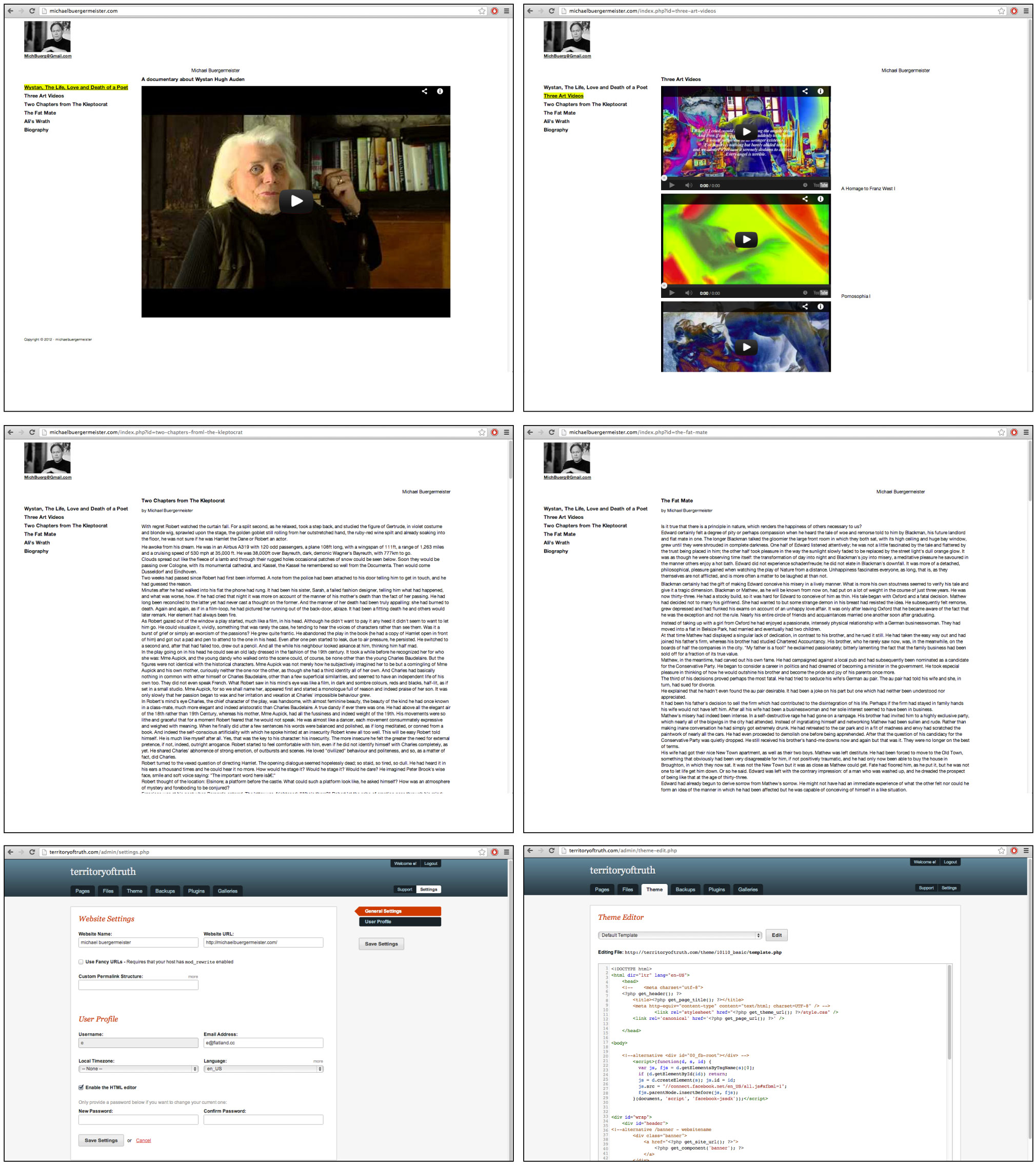 website admin
10110.web is a simple and easy to administrate website system – an effective way to display and manage your content online.
Usability and functionality is in the foreground to bring your content online.
In this example a filmmaker/writer used the system to not only to publish his wor, but to have a work-in-progress solution for ongoing projects.
www.michaelbuergermeister.com