2009_01
LA contemporary 09
programfolder 2009
BO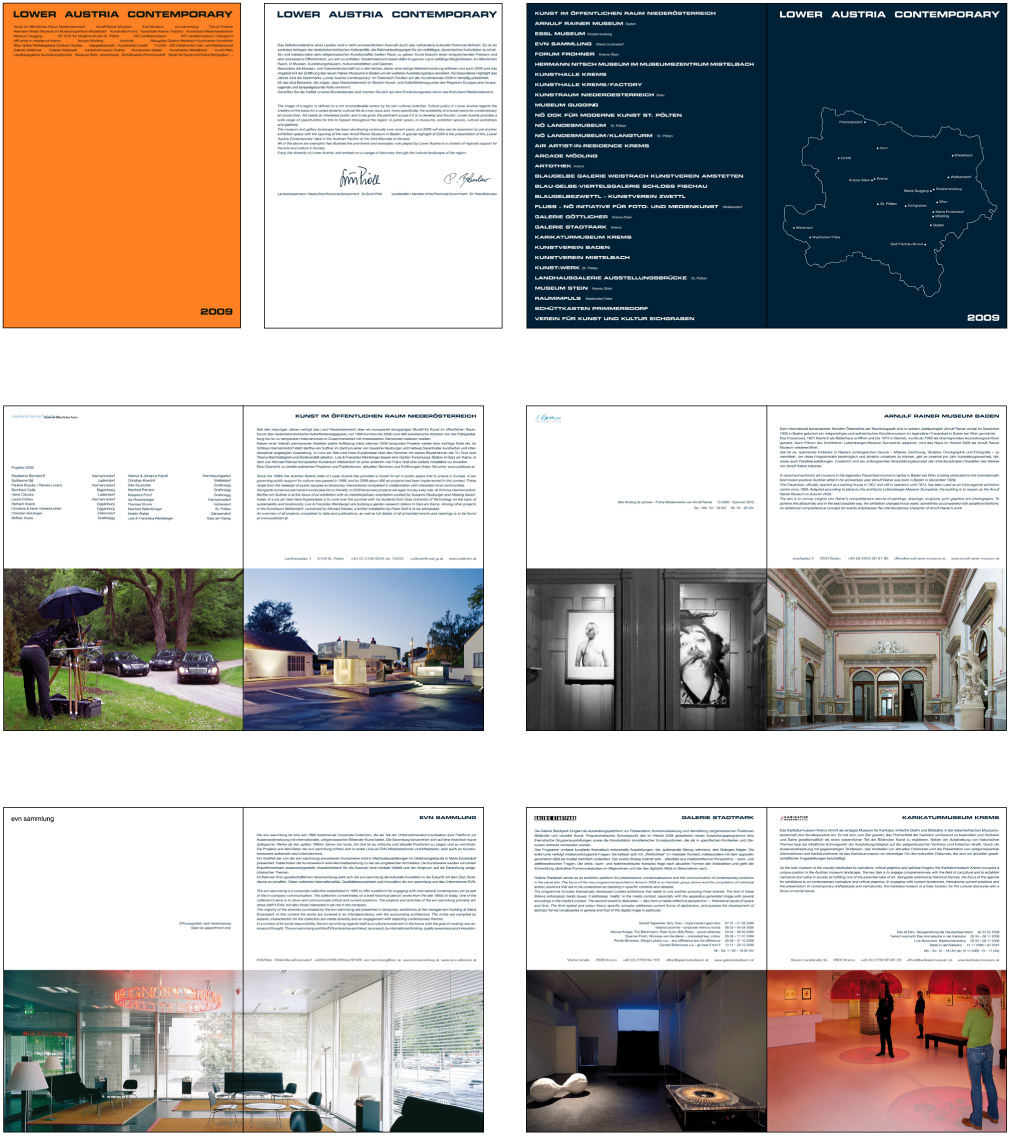 program folder 09 18.5x25cm 40 pages cover 01 02 04 06 12 34
The booklet for 'Lower Austria Contemporary'[(as in 2007/08] is the presentation of the institutions with their program for 2009. 'Lac' is the umbrella organization for the institutions/galleries concerned with modern art in Lower Austria [a district of Austria].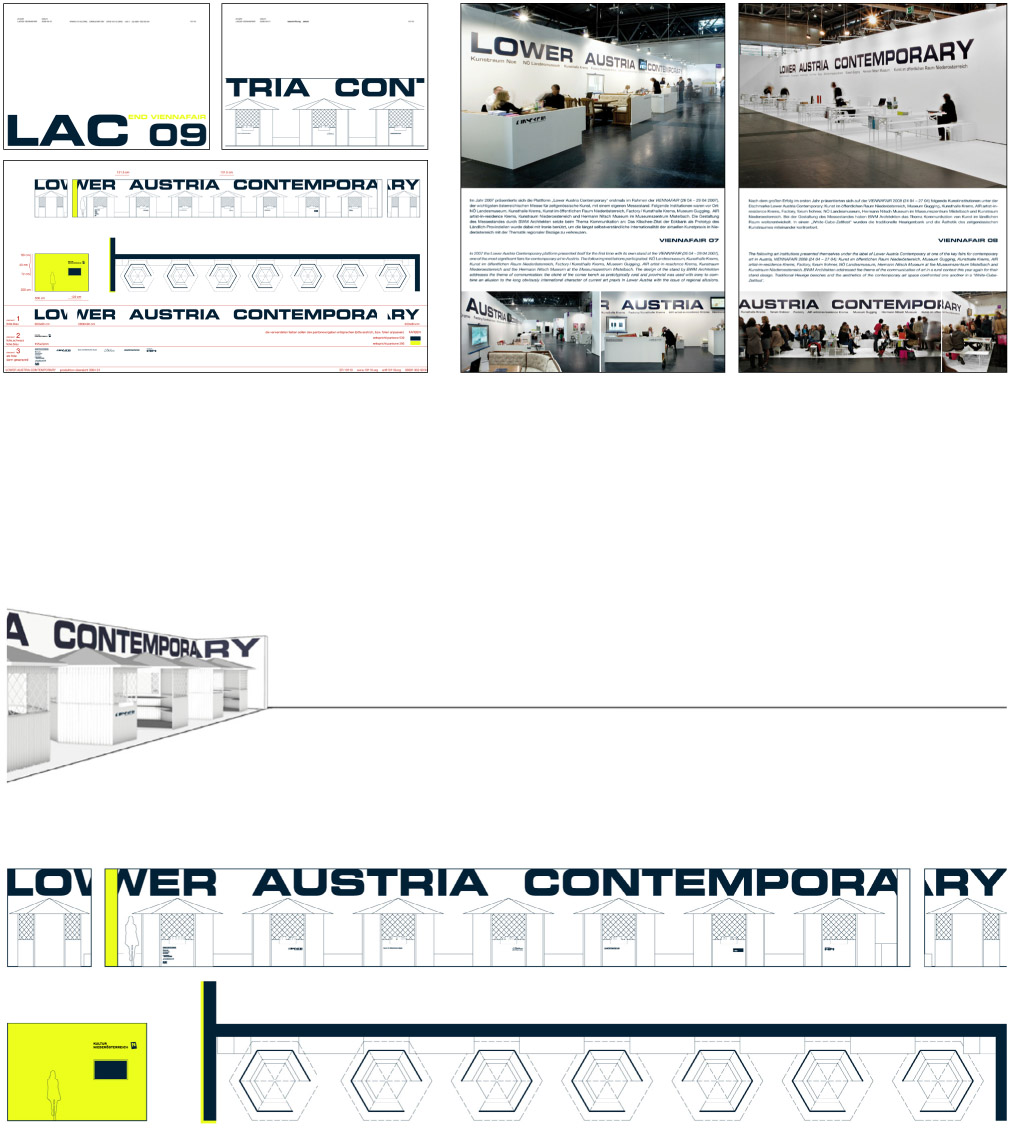 Lac graphic appearance viennafair 09 booth 27x3m photos review 07 / 08
'Lower Austria Contemporary' presents itself every year since 2007 on the Viennafair. Behf-architects designed 2007 the booth. Kitchen furniture that was covered from the outside with a white flat surface. So for the graphic concept we treated the whole surface, as one surface and labeled directly on the wall - the names of the participating institutions, and in big letters at the back wall the name of the umbrella organization, 'Lower Austria Contemporary'.
This concept was pursued the years 2008 with 'heurigenbaenke' and 2009 with garden pagodas, what is shown in the production drawings.